Advyza answers the call for real-time incident and crisis management comms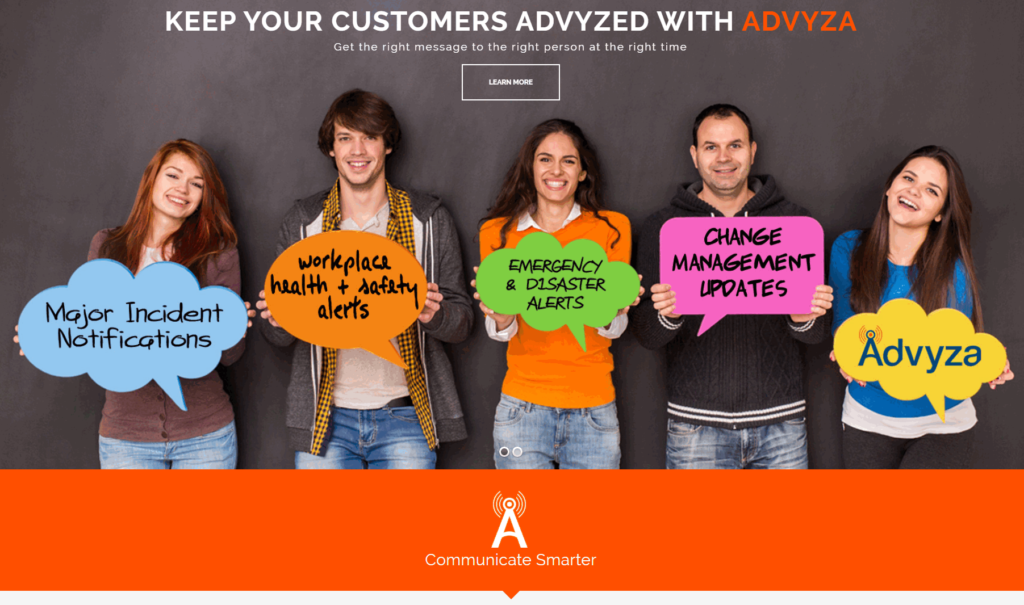 BRISBANE – As global confusion and widespread misinformation proliferates, a powerful new real-time intelligence software tool – Advyza – aims to combat today's mounting miscommunication challenges and cure the growing 'information' disconnect.
Advyza empowers organisations to 'communicate smarter' to internal staff members and disparate teams about major incidents; emergencies and disasters; change management; service desk; workplace health and safety; and IT service interruptions.
Certainly, in the age of pandemics and other societal pressures, critical communications are vital in a crisis – but many businesses and organisations are struggling to keep stakeholders properly informed with transparent and effective communications.
As a special offer – and to help organisations deliver business-critical communications during these challenging times – Advyza software provider, Service Quality, is giving concerned companies a free 3-month subscription licence to the Advyza crisis management solution.
It can be rapidly implemented remotely, eliminating the need to have staff on site – a powerful feature considering many organisations are stopping site access to contractors and suppliers as the coronavirus continues to disrupt business operations.
"Businesses and government agencies now more than ever need access to an internal platform that delivers timely and valuable incident and crisis information via an omni-channel approach," said Service Quality Managing Director, Jon Pigott.
"The smart tool can send targeted 'single source of truth' communications to an end user's desktop or laptop, can push out critical communications to a mobile application that resides on an iOS or Android device, and can also communicate via an SMS broadcast."
Powered by artificial intelligence (AI), the enterprise communication and notification software – which dynamically self-learns each user's place in the organisation along with their usage patterns of applications, websites and devices – provides continual 'up-to-the-minute' information for users, powerfully boosting situational awareness.
By getting the right message, to the right person, at the right time, the communication system provides a 'game-changing' mechanism for organisations to granularly communicate and target messaging to the appropriate audience – only ever notifying those who are genuinely affected.
In the event of an unplanned outage or building shutdown, Advyza immediately knows who will be affected. This makes notifying those users – and only those users – quick and easy. In seconds, a message will appear on the affected users' desktop or mobile devices and stay there until it's acknowledged.
Pigott said the power to accurately and effectively communicate and provide a coordinated business response – particularly at a time of increased remote working and cascading pressures on both private and public sector organisations – is critical for both business continuity and competitive advantage.
"The last thing you need – if you're pushing out critical communications – is either doing nothing or contaminating the situation with slow-to-respond email messages that create confusion and mixed messages.
"We now have an intelligent information-gathering tool that fights the misinformation conundrum, and helps mitigate unnecessary panic with reliable and updated communications from an authoritative source."
The AI-powered internal communications tool is immediately available to private and public sector organisations, and is particularly relevant to HR leaders, CIOs and marketing communications professionals at this time of global angst and uncertainty.
For more information about Advyza or to receive the special offer, please contact Service Quality via email advyza@servicequality.com.au or visit www.advyza.com.