Source2Create scoops Charlie-Mae Baker as new project director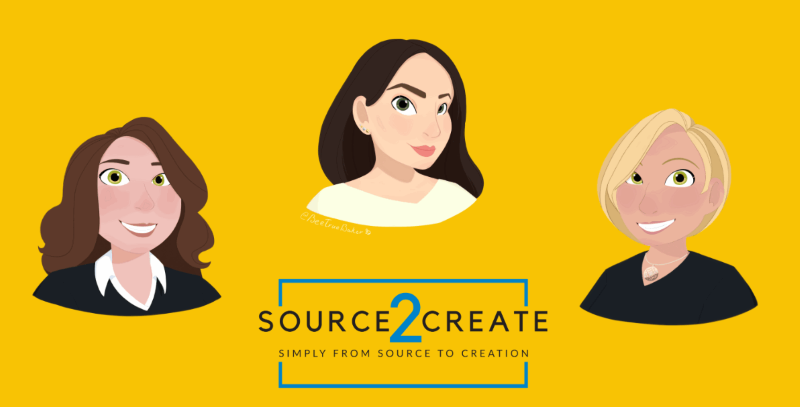 Baker brings vast industry expertise to multifaceted 'as-a-service' firm
Project manager expert, Charlie-Mae Baker, has been crowned Source2Create's (S2C) new Event and Project Director, effective immediately. She joins the dynamic team of co-founding partners Abigail Swabey and Jennifer O'Brien.
Formerly of IDG, Baker brings her vast experience in the content, events and project management realms.
As the former CSO Event, Project, and Content Manager, Baker excelled at running CSO roadshows, SecurIT, countless roundtable gatherings, webinars, breakfast summits, as well as managed integrated programming across many teams in different countries.
In that role, Baker helped deliver an increase in digital numbers and widely contributed to the success of CSO, drove the CSO content and generated more than 200 contributors to the publication, according to Swabey, the former CSO Publisher and Senior Account Director of IDG's Enterprise for End User and Channel.
"Charlie-Mae excels at customer service and has a warm and endearing personable approach. She always goes the extra mile to meet client expectations. Whether it's through her obsessive attention to detail, meticulous organisational skills or time management mantra, she's a creative thinker who delivers some truly epic campaigns," Swabey said.
O'Brien, the former Associate Editor of IDG's enterprise and channel publications CIO, Computerworld, CMO and ARN, said Baker completes the S2C picture.
"She's the final piece of the puzzle – blending her dynamic events and project skills sets and community engagement prowess with Aby's innovative problem-solving brain and my content, event hosting and messaging expertise," O'Brien said.
"S2C is already in hot demand with companies and industry stakeholders across a host of verticals; therefore, Charlie-Mae is indispensable in delivering S2C's 'as-a-service' offerings – using her unique skills to execute small-scale projects or large multi-faceted integrated media and marketing campaigns."
In her new role at S2C, Baker will be running and managing the events calendar, liaising with clients on all manner of projects, and building meaningful and ongoing connections with the community.
In particular, Baker will be heavily involved with the AWSN 2020 Women in Security Awards program, and any upcoming S2C awards programs slated for launch.
The popular AWSN Women in Security awards recognise and champion the inspirational work of women, men and organisations at the forefront of the industry – making a real difference and reshaping the security landscape.
Baker said she's excited to join the team – to work in a fast-paced and agile environment – and have a broad platform to showcase her event and project management capabilities.
"It's a great forum for me to spread my wings. I can bring my vision and flair to the company and also continue to excel at community engagement – and foster great relationships with industry stakeholders from all walks of life including security experts, business and government leaders, PR professionals and marketing and HR experts."
S2C's mission is to deliver collaboration, innovation, creativity, and content to end users as a service. The company works across all industry sectors and has expertise in media, strategy, publishing, editorial, PR, events, sales, social, personas and custom.