S2C Storytelling with YMCA Victoria Executive Head of Technology Shane Riddle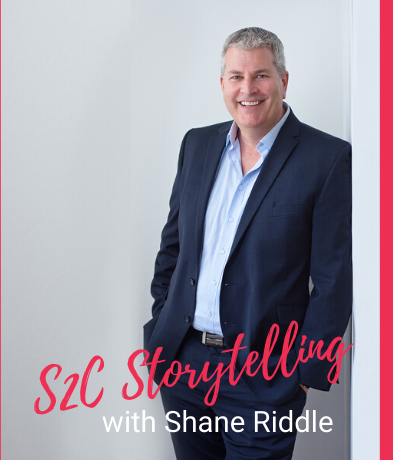 Shane Riddle was industrious from the get-go, throwing his hand at anything from paper rounds to golf caddying. His diligent nature – coupled with his inquisitive style (particularly when it came to computers) – saw him work hard to clinch a life in technology – even though a career in IT was "never a consideration" for him.
But like a dedicated student, he learnt his craft through a combination of ways: hands-on learning (tinkering and self-teaching), academic study (including an MBA and HR diploma) and a relentless pursuit of his passion for both business and tech.
Today, leading the tech charge at YMCA Victoria, Riddle revealed he's enjoying the opportunity to help deliver and support community programs. The Y has served the Victorian community since 1853, with over 6,500 staff and volunteers, and delivers services at more than 150 locations.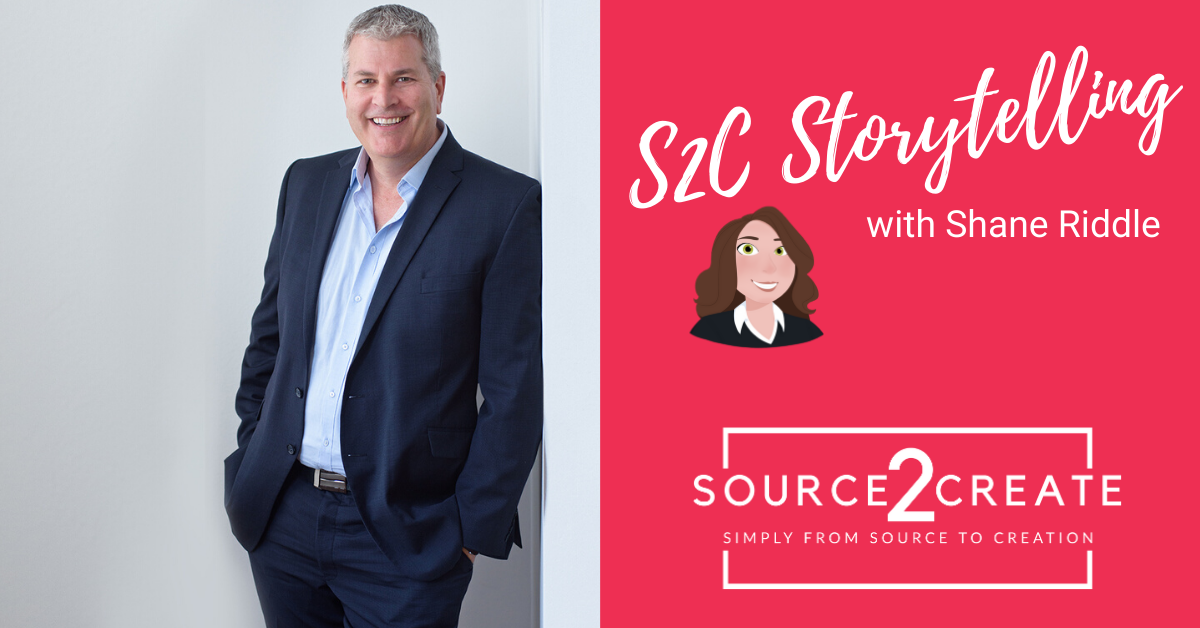 Source2Create (S2C) caught up with Riddle to discuss his professional journey (from Coles to Myers to tech land); the story behind his rise to tech leadership, and a sneak peek into some of his greatest achievements.
S2C: What was your first job?
SR: As a youngster growing up, I was one of five children with separated parents; money was always tight. I was always looking at ways to make a dollar to support myself and siblings to do the things we couldn't otherwise afford, like a trip to the movies or purchasing the latest collection cards to purchasing my own school books etc. I would throw my hand at anything from paper and chemist rounds, to landscape labourer or even golf caddying – I worked at them all. From the early start, it instilled a strong work ethic of a fair day's work for a fair day's pay, which I continue to carry today.
S2C: Did you always envision a career in IT?
SR: A career in IT was never a consideration for me. I have always enjoyed understanding how things work, this led my schooling and ambitions to be focused in the engineering space. Initially heading towards being a civil engineer and later moving towards an aeronautical engineer as I started to understand evolving career opportunities. Physics, maths and engineering drawing were the focus and while I utilised some early computing, which was just starting to emerge to speed up calculations and compute different things, I saw this tech as tools to get the best out of what I was doing and nothing more.
A career in engineering didn't eventuate and I dropped out of college when my family moved interstate and I decided to stay in Victoria. I started working in warehousing at Coles. It was not until my mid 20's that a friend that sold computing equipment into large corporations gave my wife an old computer. She was keen to learn word processing to get back to work after our second child had been born. While my wife didn't pay it much attention, I was hooked.
Within several weeks I had pulled the computer apart and rebuilt it. Reading every PC magazine I could get my hands on and attending every swap meet that I could get to, there was a driving passion to know more. This lasted several months and then became not enough. From being the person that would be asking everyone else about how to build and configure computers, I became the person that everyone came to. I needed more, so I started night school and focused on programming.
Learning all the different aspects of the computer world, I felt that this was a career that I could get into, as the old saying goes, 'Work at something you love and you will never have to work another day.' Not satisfied that it was happening fast enough, I made the big decision to leave my full time job with a wife and several children and go back to school full time. I got a part time job in Myers' computer department working weekends and nights selling computers and software to support my family while completing my schooling, which then kicked off my career in technology.
S2C: What are some of the key factors in your background that have influenced your approach to management today?
SR: Early on in my IT career I was driven by the tech. I had to have the latest and greatest that I could obtain; it drove my thinking a great deal in the earlier days. I didn't want cutting edge, I needed bleeding edge and for a while this push to drive technology forward aligned with the organisations I was working for.
But it wasn't until I had reached the position of IT manager – and was boasting to my then CEO on how great the tech was – that he asked a very simple and direct question: 'What business value does this technology bring and what's the lost opportunity of spending money on this instead of somewhere else across the business?'
I explained that having the best tech should put you in front, but quickly realised we weren't  taking the same language and I didn't understand the business context. That light bulb moment changed the way in which I viewed technology and I decided I needed to be able to understand 'the business' to deliver the full benefit that technology can bring.
I did a diploma in business and then an MBA. It was while I was doing my MBA that I had another lightbulb moment: You can have all the plans and strategies you want, but if you don't have the people to help you get there, they're not worth the paper they're written on.
To better understand my team and how best to create a great working environment and culture, I decided to complete a diploma in Human Resource. It was only then that it really started to shape the way in which I manage and connected with my team and management of people across the wider organisation. I extended my reading into the HR realm and became a fanboy of Simon Sinek. Many examples of his thinking shaped my own around engagement with individuals and teams and building something more than just a workplace into the culture. To quote Simon Sinek: 'It's not about being in charge, it's about taking care of those in your charge.'
S2C: What are some of your greatest achievements/key milestones in your career thus far?
SR: I have had some great achievements during my career and there have been great moments and milestones in using technology to achieve business outcomes. Being recognised by CIO Australia and being listed in the Top 50, to winning other awards and recognition have all been very proud moments. The greatest moments that give me the ultimate joy are the ones where I have been able to assist, coach and mentor others as they build their careers. I've had the privilege of mentoring and coaching some great people as they start their career, find their mark and voice – blossoming into leaders in their own right. I look back at these moments fondly knowing I played a small part in helping these people take steps to reaching their goals and dreams.
S2C: As executive head of tech and strategy, can you tell us about your current role at YMCA Victoria? What's your main mission?
SR: YMCA Victoria is a not-for-profit organisation that has served the Victorian community since 1853. With over 6,500 staff and volunteers, we deliver services at more than 150 locations every day in settings including camps, community recreation and sporting facilities, swimming pools, children's programs such as before and after school care, and early learning centres, as well as youth services.
While the Y has been around for a very long time, Y Vic has grown very quickly over the last 10 years. While meeting the demands of the growth, focus has been at the frontline delivering and making an impact to the communities we serve. With this focus, it has created a lot of duplication and processes across the organisation that isn't optimal. I joined the Y in late January 2020 as the Executive Head of Technology and Strategy to address this. My mandate is to look across the organisation, build and implement a strategy that will set the Y up to better engage with our communities. Addressing our internal processes and governance, making them simple and robust, while at the same time, pushing the Y forward in its use of technology to deliver on mission.
S2C: Can you tell us about your recent project with Barhead Solutions – where you brought innovation to life in just a couple of days to assist your staff nominating themselves for the Australian Federal Government's JobKeeper package?
SR: Like many other organisations in Australia and around the world, YMCA Victoria has been heavily impacted by the COVID-19 global pandemic. As of March 2020, we've implemented significant changes to our business and the way we work.
We made the difficult decision to protect our staff and members by closing our non-essential physical spaces and buildings, in line with the state government's directives. This has included closing all recreation centres, camps and offices. Only our children's programs and youth services sectors are currently running, due to the current COVID-19 restrictions in place. This has meant that our business has been significantly impacted financially, and as a result, we've had to stand down approximately 90% of our workforce.
In April 2020, Australia's Federal Government proposed the JobKeeper initiative – where eligible organisations would be provided with government funding of $1,500 per fortnight for each eligible member of staff. At the Y, we knew this would be a good reprieve for thousands of our staff. However, there were a variety of challenges in relation to implementing this.
We needed a way to get eligible staff to nominate themselves for JobKeeper in an automated and simple way that would hold up to any ATO audit or governance process at a later date. Over 3,000 staff were eligible – that's a lot of data to sort through and we had just over a week to fit into the ATO's defined timeline. Together with Barhead Solutions, we used PowerApps – a Microsoft tool. Through PowerApps, we built a webpage that replicated the ATO form and pulled data from Microsoft Dynamics 365 that generated a secure and hashed URL for each eligible staff member, so that when we emailed eligible staff saying that they could nominate themselves for JobKeeper, all they had to do was click the dynamic link in their email. This led them to a JobKeeper nomination form that was prepopulated with each individual's details. It allowed them to simply complete the rest of the form and submit it with a digital signature that we built into the PowerApp. This then matched the submitted data back to the relevant user account to enable HR and payroll teams to process the payments as well as sending them a copy of the signed ATO form.
By using this solution, we were able to automate our processes by prepopulating the form with staff data – this reduced the time taken for staff to complete the form, therefore removing a potential barrier to submission and increasing staff responses. This solution also reduced human error and admin hours in processing – therefore saving us costs. It created an environment and process that is stable, repeatable and fully auditable, and will persist across the six months of the Jobkeeper program, keeping track as individuals circumstances change over this time. As the ATO continues to adjust and further define the rules around the program, we have been updating our app to match.
S2C: How do you think the role of the CIO/head of tech has changed?
SR: Like my own journey, the role of the CIO/head of tech has changed from being focused on just the tech to more about the business. It's moved from a back office support role to one that helps set and drive the organisation strategy and creates value. This requires more than just tech skill. Today's tech leader needs to have an in-depth business understanding, be customer centric, collaborative and have a sense of curiosity and innovation.
S2C: What are the top attributes for a modern tech leader? What do you think makes an exceptional leader?
SR: Funny enough, being a great tech leader is not all about the tech – people play a big part. Understanding your team, the culture, and you as a leader, and setting the tone. Being open, available, and visible is key to building the foundations of a good team culture. Communication, storytelling, crisis and change management as well as building relationships are all essential skills that need to be complemented by your tech, your curiosity and ability to see the big picture and innovate.
S2C: How do you relax or wind down away from work?
SR: I enjoy getting on the tools and I'm an avid renovator. I take pleasure in pulling things apart and rebuilding them, and this has seen me move into the home renovation space, even as far as building my own house several years ago.