S2C Storytelling with Heart Foundation CMO Chris Taylor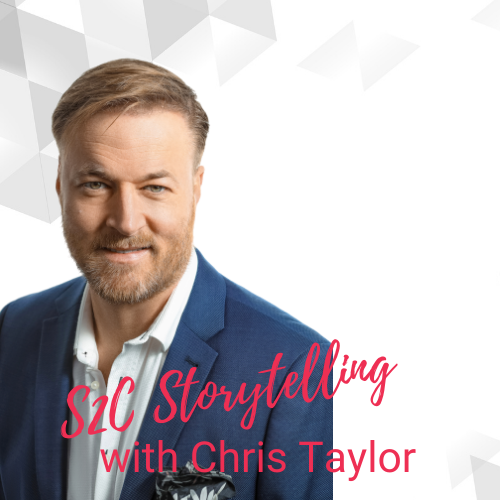 National Heart Foundation of Australia CMO Chris Taylor wants to put heart disease back on the agenda of Australians and the national health industry. 
Sadly, Taylor said heart disease kills 51 people every day and over 13 million have at least three manageable risk factors for heart disease – yet only half of all Australians perceive heart disease as relevant. 
Given the escalating COVID-19 crisis – and its potential impact on people affected by heart  disease – Taylor said the Heart Foundation had to quickly pivot its health education campaigns from prevention towards a more immediate care.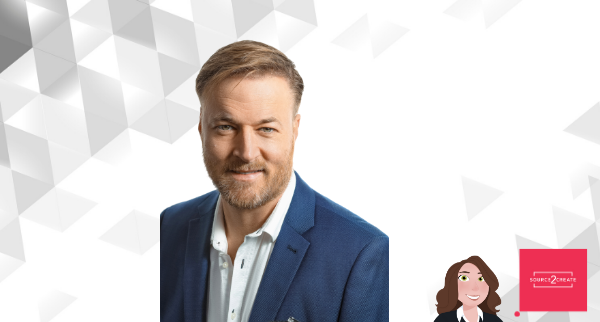 He's proud to have had the chance to help lead the organisation by helping build its marketing team and add a more commercial focus. 
"It means we can effectively help more people and prevent more Australians from dying prematurely from what's a largely preventable disease." 
S2C virtually sat down with Taylor to discuss his current mission; how he's dramatically shifted marketing gears; how a starter job at Coca-Cola Amatil opened doors and taught him important life lessons; and how the 'Serial Killer' campaign – arguably the most successful in the 60-year history of the organisation – is one of his proudest achievements and sparked a major government policy change that was 10 years in the making. 
S2C: How are you coping as a CMO in today's COVID-19 crisis? 
Chris Taylor (CT): The current global COVID-19 pandemic is resulting in unprecedented disruption to every aspect of our lives as marketing and brand professionals, from the ways we work, to how our organisations operate, and the way in which we acquire and engage customers. 
As a result, we've had to rethink our entire marketing plan for 2020. We were already dealing with a drop in funds as a result of the bushfires and high-profile bushfire appeals as Australians gave more than they perhaps had ever given before – which is a very positive demonstration of Australians' nature of giving in a crisis.
Now with COVID19, we're already seeing further impact on revenues across our direct channels. These include Community Fun Runs, Host or organise your own fundraiser for the Heart Foundation and, of course, there is an impact on our largest program – 'Jump Rope for Heart' with the disruption to schools. We are forecasting a 25% – 30% drop in revenues as economic conditions bite. 
As an organisation we're all working from home and reduced work hours. Our priority is to keep our team together, and to keep everyone at the Heart Foundation employed so we can get back to working to deliver our purpose – fighting for Australian hearts – when this is all over.
S2C: The Heart Foundation has launched a new campaign that reveals that people with existing heart disease are more vulnerable to severe COVID-19 complications. Can you tell us about the campaign? 
CT: Being true to our brand purpose – Fighting to Save Australian Hearts – we're targeting a mass audience of people currently affected by or caring for someone who's affected by heart disease. As the COVID-19 pandemic throws many Australians into uncertainty, anxiety and isolation, the Heart Foundation is still here to support our at-risk cardiovascular disease community. 
Australians suffering from heart disease are confused and anxious about the deluge of messages regarding COVID-19 and they needed a trusted authority to turn to. So, the Heart Foundation has an important role to play during this time. Our objective was simple: as the trusted and credible authority on all things heart health, the campaign is designed to inform Australians that are affected by heart disease, or those caring for someone with heart disease, about the increased risk of complications from COVID-19.
Through simple, empathetic and humble creative – the 'Community Service Announcement' in style featuring Cardiologist Prof. Garry Jennings – it gives credibility and reassures the public. We pivoted very quickly and got the campaign up and running, with the help of our special health care agency DDB Remedy very quickly – in about seven days.
We're asking people to visit the Heart Foundation website or call our Helpline on 13 11 12. As a result, we've extended the hours of our Helpline to operate seven days a week to field calls. The six-week campaign execution will be rolled out across: print ads in News Corp Australia's regional and metro mastheads, 30-second TVC on Channel 7 and Foxtel, capital city radio spots and digital channels (Facebook, Google, News Corp).
S2C: How has the foundation had to shift its messaging during these unprecedented and precarious times? 
CT: We've had to pivot our health education campaigns from prevention towards a more immediate care – we were due to launch a major campaign to drive Australians to their GP to get a heart health check in May, but this is no longer appropriate given the toll that COVID-19 is taking on our health system. We decided it wasn't appropriate to drive further traffic to the primary care sector. Many of our programs and activities have been postponed or cancelled for 2020.
Instead of encouraging people to get a heart health check, this campaign's message is simple: If you have heart disease, you're more vulnerable to severe COVID-19 complications. It may also worsen existing heart conditions. So, in addition to good hygiene and social distancing, we are advising people to maintain their current treatment and medication plan; get the flu vaccine; stay physically active and eat healthily; and seek medical help if their heart condition becomes severe or worsens quickly.
S2C: Looking back, can you tell us about your first job?
CT: My first career job after university was at Coca-Cola Amatil in Brisbane as an Area Manager, after starting as a summer casual visual merchandiser, building Coke displays. It was a great job. I was the envy of my friends with a beautiful new red Toyota Camry and car phone, all the Coke I could drink and endless branded merchandise to give away. But seriously, it taught me the value of putting your customers first, as my clients, C-Stores and Service Stations could generally buy Coke cheaper from the Supermarket than they could get from me. I learned the value of developing relationships and how important price and promotion were to help my customers achieve sales. My 'other' first job was in the bar on the hill at the Gabba for about three years while I was at Uni. I got to watch every game of cricket played. I'd happily go back to that one day.
S2C: Did you always envision a career in marketing and communications?  
CT: I didn't put too much thought into where my career would end up. I studied International Business at University and enjoyed the case studies that many of the marketing courses used. I consider myself quite creative and liked the fact that creativity and an understanding of consumer behaviour could be turned into a career. After my time at Coke, I realised that marketing was where I wanted to be.
S2C: What are some of your greatest achievements in your career?
CT: It was the 'Serial Killer' campaign we launched early last year. Heart disease kills 51 people every single day and over 13 million of us have at least three manageable risk factors for heart disease, yet only half of us perceive heart disease as relevant. We needed to put heart disease back on the agenda of Australians and the national health industry. 
The campaign was launched in February 2019, timed to coincide with the lead up to the Federal Election – a time when politicians were announcing new policies. The fully integrated advertising, PR, media and editorial campaign targeted everyday Australians and Government to take action to stop Australia's worst killer. It was bold – even risky – in that it was predicated on the notion that Australia's worst serial killer was on the loose, killing indiscriminately and often. We then revealed the 'criminal' behind Australia's biggest killer was, in fact, heart disease. This reveal included high-impact Sunday metro newspaper wraps and digital sites, and was supported by TV and radio, editorial and educational videos.
The campaign was arguably the most successful in the 60-year history of the organisation – within seven days Prime Minister Scott Morrison announced a major policy change that the Heart Foundation had been urging for more than 10 years, adding the Heart Health Checks to the Medicare system. Economic modelling estimated this would save the economy more than $1.5 billion in health costs over five years. More importantly, routine screening with heart health checks will prevent 76,500 heart attacks and strokes and save over 9,100 lives. Since then over 100,000 Australians have used the Medicare item number. 
The 'Serial Killer' was named Mumbrella Media Campaign of the Year, B&T PR Campaign of the Year, was awarded 2 gold and 2 silver 2019 Effies plus multiple other awards. 
S2C: What challenges/hurdles have you faced in your career? 
CT: The follow-up to our Serial killer campaign was one of the most challenging periods of my career. While the 'Serial Killer' campaign set up the Prime Minister to announce Heart Health Checks to the Medicare system, our next campaign needed to encourage Australians to go to their GP.
While an Australian dies every 28 minutes from heart disease, the fact is that it's largely preventable. We mostly choose to ignore its threat, so we created a message designed to be provocative. After we launched, the row that flared up could not have been predicted. There was a small minority who were upset the campaign was victim blaming. After a few weeks, we pulled the campaign. Despite the strong reaction the campaign generated, it did start the national conversation that needed to be had, and amongst the comments of a vocal minority, we started to see it was creating action via the many messages of support.
It was a very challenging time for the organisation and me personally and I didn't appreciate the impact it had on our team, because they are in the front line, they're dealing with people every day who have heart disease. And as an organisation, whose purpose is to look after those people, they felt that it was very challenging.
S2C: What are your top priorities over the next 12 months? 
CT: If you'd asked me that a few months ago my answer would be very different. Now it's about recovering the revenue losses we are facing due to the bushfires and COVID-19. We have the opportunity to remind Australians about all the great work we've done over the past 60 years, we've cut heart disease deaths by 80% in that time, so we'll be asking for help to fund our work to find the next great breakthrough and save lives.
S2C: What are some of your biggest lessons learned? 
CT: You only get out of life, relationships and your career what you put in. So many things can easily be taught, but loyalty, gratitude and a positive attitude can't.
S2C: What are the top attributes for a modern CMO? 
CT: The modern CMO needs to help drive the business strategy and have a growth mindset; they need to be part of the organisation's decision making, not just implement strategy. In order to do that they must be customer centric and understand the drivers of revenue and costs. They should also understand the right balance between short term activation and having a long-term view – brand building takes time. 
A good CMO must also be a tenacious warrior for the customer interests – if the customer interests are always put first, then in the long run the organisation will thrive. A modern CMO must also be creatively brave and be prepared to take risks. Fortune favours the brave, that means sometimes doing things others aren't prepared to do.
S2C: What do you do outside of work? What's on your bucket list?
CT: Explore Melbourne, we moved here 12 months ago and are complete converts; we love the city, the people, the whole history. As for the bucket list, my wife and I really want to follow in my father's footsteps and buy a farm, a weekender to start with around Daylesford,  but one we can build up and spend more time on later, raising as many animals as we can handle – would love to fit a koala sanctuary in there somewhere.
Most recent S2C Storytelling: 
If you are interested in being a subject for the S2C Storytelling section please do not hesitate to reach out to Jennifer O'Brien at jen@source2create.com.au