S2C Storytelling with Aussie CDO Rainer Rhedey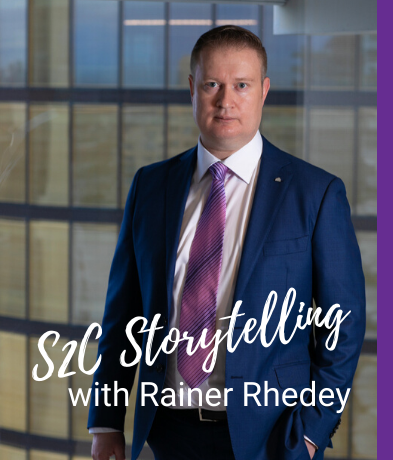 Rainer Rhedey didn't always envision a career in IT – initially he wanted to join the airforce. But once that was deemed impossible, his IT career kicked off after he clinched a support services role for Microsoft in New Zealand. And he's never looked back.
Certainly, he's had some interesting roles, working as the head of technology for Metro Media; group general manager of technology at Fairfax Media; and chief technology and information officer for Seven West Media.
In between all of the digital excitement – including the Google Apps rollout at Fairfax in 2012/13 that connected 10,500 staff in less than six months across 200 locations and two countries – his sense of community spirit shines bright. He's lent a helping hand with charities including #meetingforgood, and Tour de Cure, cycling for a cure to cancer.
As the chief digital officer at Aussie, Rhedey brings his unique leadership style to the floor – as he brings empathy and humility to the table.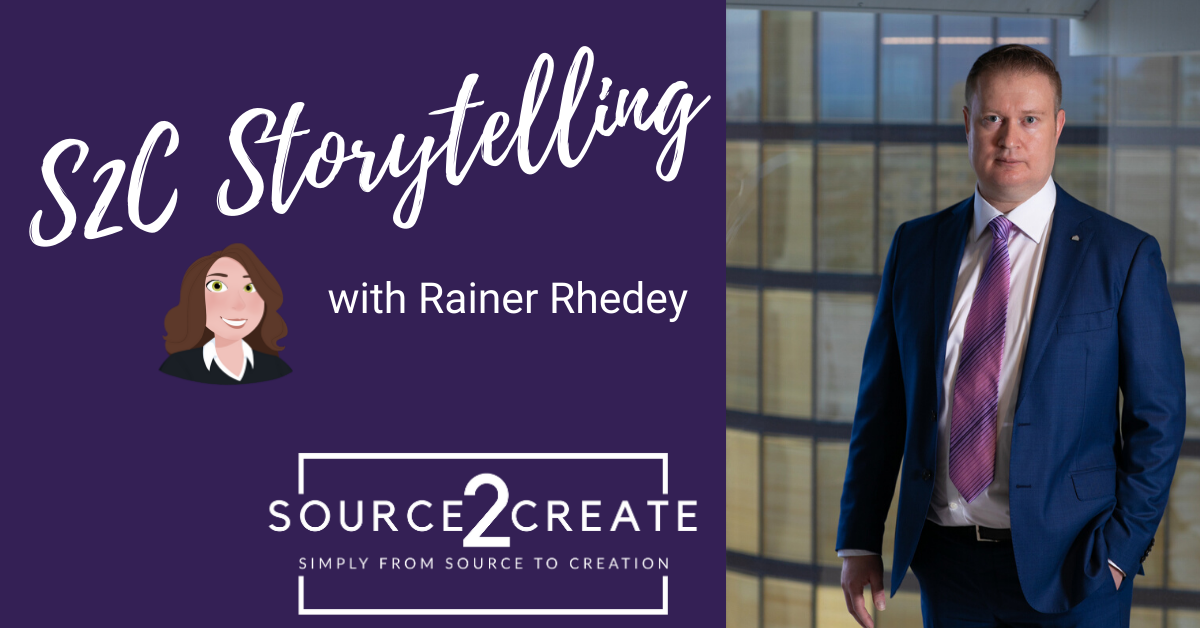 Source2Create (S2C) caught up with Rhedey to discuss his professional journey (from milk delivery boy to Microsoft to Aussie); and a sneak peek into some of his greatest achievements.
S2C: What was your first job? 
RR: My first 'job' was part time while I was at school. I was a milk delivery boy. I used to hang off the side of the truck and put peoples' deliveries in their letterbox or at their front door then jump back on the truck, and of course we would get people coming out to buy directly from us as well.
Thinking back  now it seems pretty dangerous: I'd run off the truck while it was still moving sometimes with up to 4 x 2 litre milk bottles in each hand, run to the door, then try and run back. If you were good, you could do it all without the truck coming to a complete stop. Both me and the driver were paid a fixed amount, hence why the quicker we made the run, the quicker we got home to dinner.
My first 'career' job was working for Microsoft Support Services in New Zealand, providing help desk support to customers over the phone. It wasn't unusual at all to talk someone through an entire reinstall of Windows 3.1 (from floppy disks) over the phone. Average calls times were much higher then, and the focus was on the best customer support you could provide.
S2C: Did you always envision a career in IT? 
RR: Good question and I'm not sure to be honest. I also had an interest in electronics which I inherited from my father. We had computers pretty early on in home life so I certainly had early exposure. I did have plans to join the Airforce at one stage, but my eyesight (or lack off) quickly stopped that. I think like a lot of people I got into a role that I enjoyed (Microsoft) and just started climbing the ladder – and one thing led to another.
S2C: What are some of your greatest achievements/key milestones in your career thus far? 
RR: It would be hard not to touch on the Google Apps rollout that we did at Fairfax in 2012/13. We rolled out Google Apps to 10,500 staff in less than six months across 200 locations and two countries, and it was a resounding success (and still is today). It was the first 'IT' project I worked on that I realised all 'IT' projects are change management projects – and if you keep that in the back of your mind, you can do anything. I'd also have to add that having worked for IBM during the Sydney 2000 Olympics was also a big milestone in my career and something most people won't get to experience. It really was the biggest show in town. Huge amounts of energy, lots of people having fun and working with some amazing technology with (almost) limitless budgets, not to mention being part of one of,  if not, the best Olympics in history and doing it on home turf.
S2C: What are some of the key factors in your background that have influenced your approach to management today?
RR: In a lot of ways I'm very much a self learner; I learn by doing and experiencing. That background has carried on to my current approach to managing people. I'm a big fan of letting people have a go and stretch themselves, while providing constructive feedback, tools like roleplaying, and hands-on workshops I find very powerful.
S2C: As chief digital officer, can you tell us about your current role at Aussie Home Loans? What's your main mission – and why are you loving the new role? 
RR: I am really excited to be in this new role at Aussie. Firstly, it's very different to the industries I've come from previously, and secondly, because it's helping everyday Australians get into the property market which is something I'm personally very passionate about.
Aussie has an incredible 28 years of history in Australia and a strong household brand. At the heart of what we do, is putting progress within reach of more Australians wherever they are at in their home loan journey. As we know, a key part of this journey, is the digital experience, and in this role I'm committed to ensuring that our brokers and customers have access to the best tools and experiences in the industry.
S2C: Can you tell us about your digital transformation roadmap this year? 
RR: 2020 is a huge year for Aussie. We started off the year in February rolling out electronic documentation lodgement to our broker network Australia-wide, which has allowed us to be ahead of the curve, before the peak impact of COVID-19 lockdowns.
Next cab off the rank is rolling out our CRM in July, and last not but not least, we will be moving our mortgage origination process into the new CRM tool before the end of the calendar year. It's a huge year for Aussie and the digital team, as we invest in improving and advancing our infrastructure, systems and digital experience to deliver better services for Aussie Brokers and our customers.
S2C: How do you think the role of the head of tech/CDO has changed during your time in this role? 
RR: The big area is, I think, historically the role has been focused on digitising existing business processes. More and more so now it's getting involved in building digital business models,  which is an entirely different ball game, but it's the way to stay relevant and successful in my mind.
S2C: In your opinion, will the CDO role eclipse that of the CIO? 
RR: Good question and I think it could go either way: Some companies are now removing the CDO role, claiming they are now 'digital companies' and going back to the more traditional CIO/CTO model. I've never been fussed about titles; I think it comes down more to responsibility and what you achieve as business outcomes that really matters.
S2C: What are some of your biggest lessons learned? 
RR: Like most leaders, I wasn't born with people skills. And I always assumed everyone was like me; they thought like me and reacted to things like me. The biggest 'light bulb' moment of my life was realising we are all different – and to work and connect as a team it requires the ability to work at different levels and genuinely try and put yourself in the other person's shoes. This, of course, is very easy to say but incredibly hard to master.
S2C: What are the top attributes for a modern tech leader? What do you think makes an exceptional leader? 
RR: Empathy and humility are both big ones in my book. There is a time and a place for strong, directive, confident leaders; we all need them. I think, though, if you mix that understanding of people and show them you're also human, you can connect on a much greater level, which, in my experience, drives much higher levels of discretionary effort.
S2C: Are you part of any volunteer organisation or projects? If so, can you explain what the mission is? 
RR: There are two charities I've been associated with in the past. The first is #meetingforgood (https://meetingforgood.org.au/) which is a great idea. It's based on the premise of an executive taking a meeting with a potential vendor and the vendor donating to charity. Most executives have to allocate time to meeting with vendors anyway, and in this case, the vendor helps out someone in need; it really is a win-win situation.
The second charity I've been involved in the past is https://www.tourdecure.com.au/. These are a great bunch of women and men who ride their bikes to raise money for cancer awareness and potential cures. I did the signature tour in 2011 and rode over 1,500 kms from Sydney to Melbourne. I raised about $15,000 in the process, as well as met some amazing people along the way. One of my passions is cycling so again this was a win-win for me.
S2C: How do you relax or wind down away from work?
RR: As mentioned I'm a keen cyclist although not as much as I used to. I definitely need to get back to it as it's a great destresser. Like most family people, I love spending time with my kids and my wife, especially on the weekend and ideally out of the city and in the bush. I'm also a huge fan of good food and wine so they play a big part in 'getting away from it.'
Most recent S2C Storytelling: 
If you are interested in being a subject for the S2C Storytelling section please do not hesitate to reach out to Jennifer O'Brien at jen@source2create.com.au