S2C Storytelling with 'Champion for Women in Security' Amy Roberts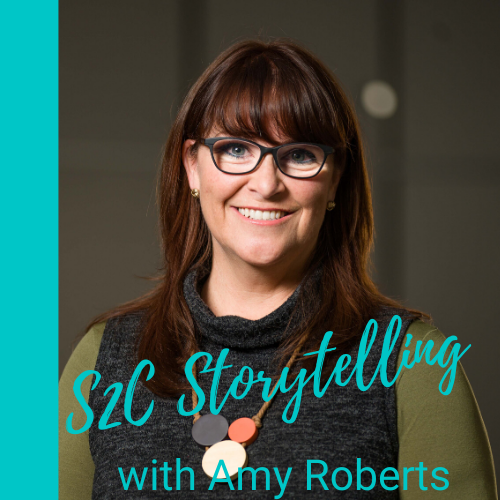 Amy Roberts admits she's had a "wildly diverse and fun career so far" – and she's not exaggerating.
She's been a cross-country ski guide, a mountain-bike and canoe instructor, operated a motorcycle dealership, worked for the National Parks Service, and today is a champion for women, diversity and inclusion in security. She's currently the Assistant Director of the Careers, Pathways and Inclusion team at the Australian Cyber Security Centre, and the Canberra Chapter co-lead for the AWSN – Australian Women in Security Network. And that just scratches the surface.
S2C caught up with the down-to-earth, humble Roberts to discuss her colourful and winding professional journey; to see what makes her tick (including her passion to empower and enrich girls and women); and to get a glimpse into some of her greatest achievements.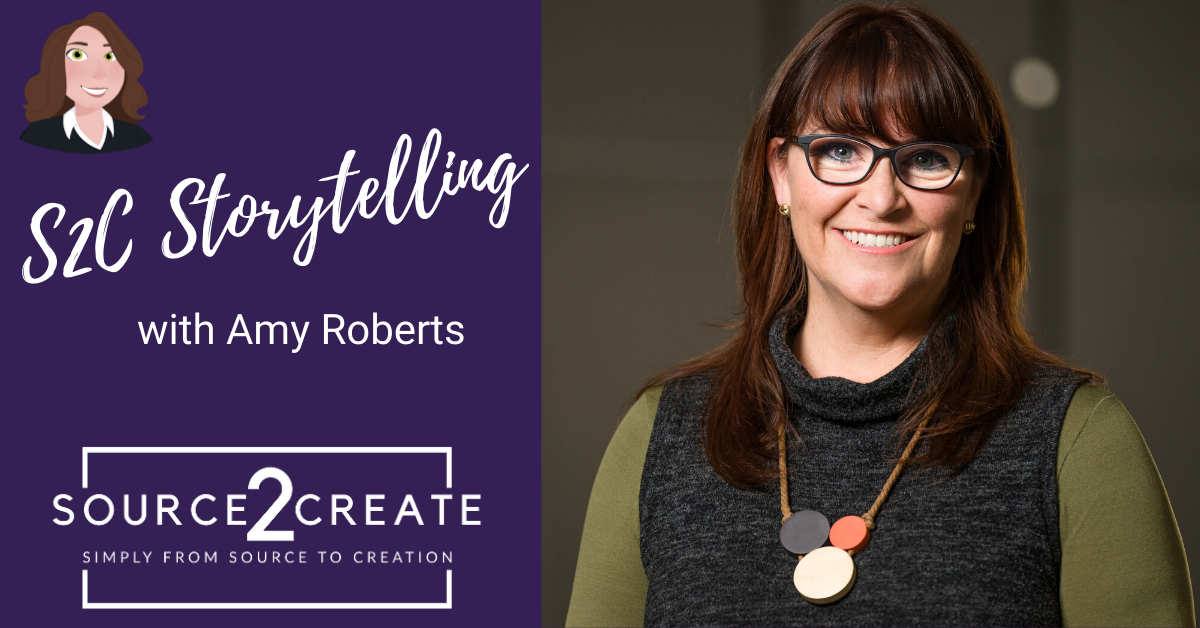 S2C: What was your first job? 
Are you also going to ask me for my mother's maiden name, date of birth, bank details and PIN? Sorry, just being a paranoid security practitioner.
It was at 17, as a junior secretary for a chartered accountant in North Sydney. I learnt the invaluable art of managing tricky clients with a smile, the importance of accuracy in records and information management (the boss was hopeless at filing, he drank whiskey in a coffee cup from 9am), and a knack for navigating 'overly-friendly' men in the office. Who knew how valuable these skills would become?
S2C: Did you always envision a career in security/IT? 
Not at all. Even though I was always playing with my Rubik's cube, Pac-Man and my hand-held Donkey Kong in the 80s – and then obsessed over MineSweeper, Tetris, and CD-ROM games in the 90s like King's Quest (with unlimited screen time, I might add) – I ended up in in project management and outdoor recreation, given we lived in the Snowy Mountains.
I've had a wildly diverse and fun career so far: In addition to 10 years with the National Parks and Wildlife Service, I've been a cross-country ski guide, a mountain-bike and canoe instructor, a tour guide on the SkiTube in the NSW ski resorts, a graphic- and web-designer, an owner-builder, and owned and operated a motorcycle dealership.
In amongst all this, I built a website for my own business in 2003, which was the first of its kind to take online credit card payments. Exciting times and definitely no two-factor authentication back then. I did, however, have a loose statement about privacy and credit card data storage. In hindsight, I was heading toward a career in security of sorts, but took several meandering twists and turns along the way – and was security really a career option 15-20 years ago? For women?
I came back to the government after our motorcycle business closed in 2008. I worked in program management and stakeholder engagement roles, but it wasn't until 2012, due to a strategic sideways step, that I ended up managing Stay Smart Online – the Federal Government's cyber security awareness raising program. This is where I really became aware of the risks of conducting business in the online world and grew passionate about empowering people to help themselves. I also made some amazing connections that are still an important part of my ever-growing network.
S2C: What are some of your greatest achievements/key milestones?
Careers highlights, so far, for me would have to include: Being recognised as the CSO Publisher Award for the Most Outstanding Woman in Security in Australia in 2019 was definitely a highlight. Another highlight is building confidence and skills for women across the industry through Women in Cyber Mentoring events. We ran the first one in 2016 and it's now a nationally funded program that over 150 women have participated in so far.
Another achievement is bringing awareness of cyber threats to a very vulnerable sector – small businesses – through the Stay Smart Online Small Business Guides for government. The first one was produced in 2015 when no-one was aware of the scale of cyber threats to small business. And lastly, my adult offspring are proud of me and the work I do to support and empower others – that's the feedback I'm most proud of.
S2C: How did you get involved with being a champion for women in security? 
I was introduced to Jacqui Loustau, founder of the Australian Women in Security Network (AWSN) in 2016 through a mutual friend and champion of women in security, Matt Tett. Matt and Jacqui's are great friends and mentors, and total inspirations to me. Through AWSN and with the Department of Communications, I first got involved in student events, showcasing female role models in the industry. We knew that in order to get more women into the industry, we had to engage with students at all ages, starting young.
Later in 2016, I moved to the Department of the Prime Minister and Cabinet (PM&C) to lead a women in cyber program in the Office of the Cyber Security Special Adviser. Head of the team, Sandra Ragg, was such an inspiration to work with because of how she championed and mentored women in the industry. She mentored me in so many ways and truly 'opened a door' (her favourite saying) for me by asking me to run the program. I'm grateful for her early guidance. I've been fortunate to move with the women in cyber program from PM&C, through the Department of Home Affairs to the Australian Cyber Security Centre, in the Australian Signals Directorate.
S2C: What groups are you involved with? What's your mission and why is it so meaningful to you? 
I've been a member of AWSN since 2016, and am one of the Chapter co-leads for AWSN Canberra. I volunteer for a number of women's enrichment and support programs in the Canberra region, and am actively involved in our diversity and inclusion networks at work.
I run an informal monthly security meet-up called the First Thursday of the Month (FTOTM) Club where anyone who is, or aspiring to be, a security professional can meet like-minded people, find or become a mentor, and help, collaborate or inspire one another.
My mission is twofold: To lift other women up to truly see and realise their own potential, and to ensure the security workforce is represented by an equal cross-section of the community. Women are under-represented at both the decision-making table, and in the innovation/product development space. Without diversity across all layers of the cyber security industry, we cannot develop sound policy or build secure products to protect the very community we serve. It's not just the 'right thing to do,' it's a national security and economic imperative.
S2C: As the winner of the 'CSO Publisher Award for the Most Outstanding Woman in Security in Australia' in the 2019 AWSN Awards, how are you progressing in the industry since winning the award? New opportunities/avenues? Any big changes? 
I'm fortunate to do what I love for a living. Being recognised in the 2019 Awards has given me greater exposure and connection with like-minded people in the industry. I'm constantly inspired by others who also want the best outcomes for women and diversity in our industry. The biggest change I've seen in the last year? The Federal Government has recognised the importance of women and diversity in the industry by allocating specific funding to the growth of women in professional roles.
S2C: How has the win made an impact on your daily life/professional development, and what it means to you? 
I was honestly stunned to be recognised for this award – and so humbled. Like many people, I regularly have that familiar 'Imposter Syndrome' lurking about. The award reminds me that I have something valuable to offer and to keep striving for a better, diverse security community. It also inspires me to keep lifting others up, and to remind other women that we are all making a difference. It's easy to think the next person is doing something better/smarter/more innovative than you, but what we all bring to discussions and relationships is different and unique – our individuality and passion for the same outcome.
S2C: What challenges/hurdles have you faced in your career? 
I've experienced first-hand the damage that is caused when women aren't recognised for their contributions, and male colleagues (often inadvertently) are credited for their work. In an equal and diverse culture of the future, this historical practice in STEM fields particularly, will not be tolerated.
A big hurdle in 2008 was losing a business, the family home and moving interstate. In hindsight, it delivered a strong learning curve about financial security, needing role models and mentors, reinvention and innovation. That experience gives me direct empathy with those business owners facing threats to their security online.
S2C: What are some of your biggest lessons learned? 
While our family business collapse wasn't due to a cyber-event, the principles were the same: I should've had a backup plan; I should've been up-to-date with information and practices; I needed people who understood my values; and I needed someone to believe in me, and take a chance on me. This experience, while devastating at the time, was the greatest gift and offered me invaluable lessons that I can now share with others. I believe in people's potential and know that everyone has a different and rich story. There's no place for judgement, prejudice and bias in helping someone reach their next goal.
Helping women achieve their dreams of a career in STEM related careers is the same – the hurdles can seem huge, but they need someone to believe in them, be a role-model and to 'open a door and invite them in'.
S2C: What are your top priorities over the next 12 months? 
To deliver on the Government's commitment to increase the number and visibility of women in the workforce. To offer coaching and mentoring opportunities to girls and women to realise their full potential of a career in cyber, and to find and showcase more role models.
S2C: What does it mean to be a successful female leader in a traditionally male dominated industry? 
My favourite quote by Marian Edelman is 'you can't be what you can't see'. As female leaders, we are all role models. It's what we choose to model that's important. Girls and women need to look up and see someone that looks like them to inspire them to continue with their studies or dreams.
By being a positive influence for the advancement of women and diversity in the workplace or classroom, leaders build an environment where everyone can thrive and feel supported. If women are supported, this naturally creates space for them to make significant contributions in their chosen field. I believe we are all responsible for leading like this no matter which level you sit at. Great leaders lead from all levels of an organisation.
S2C: What are your top attributes for being a successful leader? 
I'm empathetic and passionate, and have a keen awareness of my own short-comings. I'm authentic, and have the ability to truly listen and walk in someone else's shoes. Oh, and I love people. I truly believe in everyone's potential – they just need to be asked the right questions and given the chance to shine. I'm creative, can see the big picture but can handle detail, have a wicked sense of humour and try not to take myself too seriously.
S2C: What advice would you offer to other women/girls looking to travel a similar path? 
Every path is different, and it's rarely a straight line. It's the wiggles, detours and diversions that make for a richer life and fuller career. My path might look like yours, but it may not be right for you – seek out what makes you jump out of bed every day. Have a posse of mentors and people you can turn to when you need honest feedback. Get a coach. It'll be the best investment you make. A good coach knows you've got great potential, and they will ask you all the right questions to uncover it. Dream big and don't assume the path you're on is wrong – it's knowing what the next right step is that's important, because every twist and turn and apparent disaster has a lesson buried in it somewhere. Never let anyone tell you to 'play small' and be 'less' of yourself. If someone 'can't handle you', that's their story, not yours. And finally, stop apologising – women are notorious for it. Try replacing 'sorry' with 'thank you' instead.
S2C: How important are industry events that champion and recognise female excellence? 
Absolutely critical. Industry events give a face and a voice to those that may be working quietly away in the background on fabulous initiatives or projects that support others. These are people that are inspirational role models. Without role models, how can anyone see what's possible for them in the future? We need to see ourselves reflected back at us in our chosen field so we have something to aspire to. And how exciting to receive a trophy to remind you every day what you need to continue to strive for.
S2C: What are some of the key factors in your background that have influenced your approach to management/leadership today? 
Poor leadership examples are definitely as important as good examples. I certainly know what 'not' to be. My experience of unempathetic and unaware leaders continue to remind me of the importance to hear, see and act with self-awareness and empathy for those I lead. And acknowledging that I'm not the expert in everything is okay. Good leaders surround themselves with subject matter experts who challenge them, and they trust them.
S2C: What keeps you up at night?
The fact that we still have so far to go to reach parity with gender and other diversity equity across the ICT and cyber landscape. I know there are women and girls still facing resistance in their chosen fields, or sexism in the workplace or classroom, from school through to tertiary. In the last fortnight a friend reported to me that a male manager made a comment to a direct-report about a female colleague, along the lines of 'it must be nice to come to work with her every day'. This and other, current examples of conscious and unconscious sexism and abusive power imbalances across society, definitely disturb my sleep.
S2C: What do you do outside of work? What's on your bucket list?
I love making music with my band – live gigs are the best rush. My other great love is my motorbike, but recently I bought what I call my 'COVID-mountain bike.' I've really been enjoying getting out into the forest, tearing around with friends. More international travel is on my list, as well as touring around Australia in a campervan with my partner – fishing, meeting new people, and watching the sun rise and set in every corner of Australia is something I'm looking forward to.
Most recent S2C Storytelling: 
If you are interested in being a subject for the S2C Storytelling section please do not hesitate to reach out to Jennifer O'Brien at jen@source2create.com.au