S2C Storytelling with 'team builder' Damian Fasciani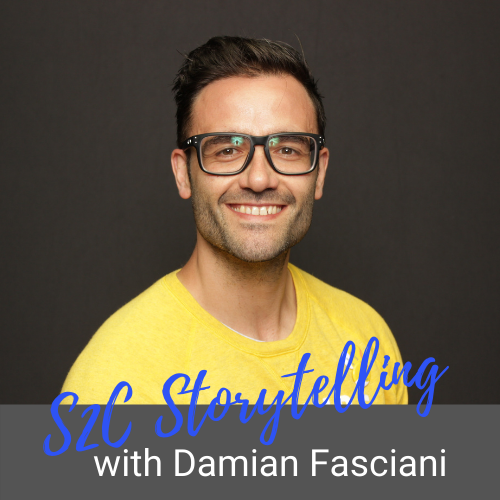 Culture Amp's director of technology, Damian Fasciani, always envisioned a career in IT. In fact, he had two main passions: drawing/design and technology. And if he wasn't drawing superheroes, he was putting together computers.
Today, Fasciani – who has 20 years' experience in the tech sector – has a knack for building happy, high-performing teams that deliver value – and he's writing a book about it.
He's the former Tech Director of Caydon Property; Head of Enterprise Tech for REA Group; and General Manager of Customer and Tech operations for Australian Unity, among other roles. Fasciani has become a strong believer in lean thinking, agile ways of working, and iterative improvement – and has vast expertise across digital delivery, SaaS, automation of business processes, and people development.
S2C sat down with Fasciani to discuss his early days, his vision for the role at Culture Amp, his biggest lessons learned, and what inspires him.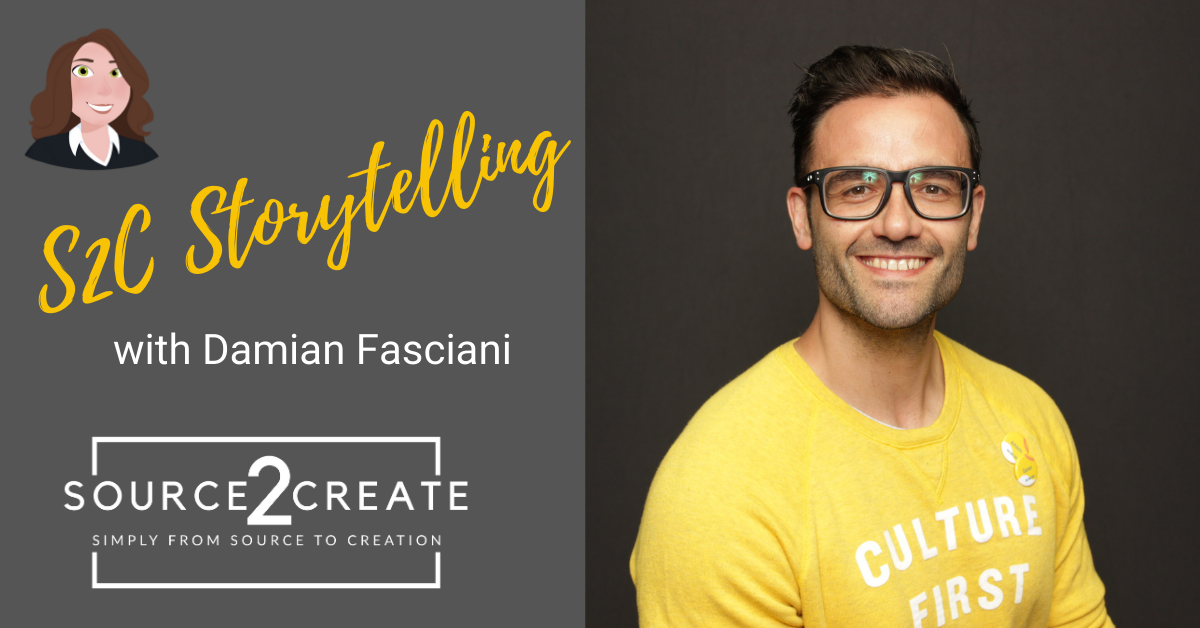 What was your first job? 
Professionally, it was as 'Network and Desktop Support' for advertising and communications agency, George Pattinson Bates. I wanted to get a head start in the workforce while at university. I was lucky enough to land the role. At the time, the company was one of the biggest advertising agencies in Melbourne. I was surrounded by great people and a down-to-earth manager, who was keen to teach me. I learned a lot and enjoyed my time there.
In high school, my first job was flipping burgers at McDonalds. Good structure and process, and they taught me how to follow a system of work. And if you played your part, you'd see the end result, which was pretty amazing back in a time when being health conscious wasn't what it is today. The store would be packed and the system allowed us to provide consistency and keep up with demand.
Did you always envision a career in IT? 
Always. In high school, I had two passions: drawing/design and technology. All the way through to graduation, I was a passionate student of both subject areas and, in the end, I chose technology. But to this day I still draw as a hobby. I can remember as a little boy I was either drawing superheroes and putting computers together. My first PC was the 486 DX4 100. I'm showing my age now.
What does it mean to be the Director of Tech at Culture Amp?
It's an absolute honour and privilege to be part of the Culture Amp journey. I chased a job here for a few years and first had exposure to our platform back in 2013. To be part of an organisation that wants to make a genuine impact on people's lives is refreshing and inspiring. We have three co-founders, who are grounded and authentic in everything they do. I haven't had a day where I haven't briefly thought about how lucky I am to work for a business that genuinely puts people first and is inspiring others to do so. I can bring together my two utmost passions in people and technology. I come to work every day knowing that if I do my best, I can contribute to our mission.
What are some of your greatest achievements/milestones in your career thus far?
I've had the opportunity to grow and build teams. On multiple occasions, I've been able to build and grow several teams from the ground up – teams that have all had a great impact on their respective workplaces. Leading and growing people, seeing them prosper and grow into senior roles and move onto other organisations has been an honour, and one I hold close. Leading organisational change, and true digital change has been a key focus over the last 10 years of my career, and I've been able to deliver in this space across multiple industries.
I've had the opportunity to travel, collaborate with a host of tech companies and be part of a few acquisitions, which were great experiences as well. Travelling internationally, experiencing different cultures and how businesses operate had a big impact on my career; advising and building out solutions globally has been another great part of what I do.
What challenges/hurdles have you faced in your career? 
Leading people is hard, no matter what people tell you. Learning when to coach versus teach versus manage, picking the right moments to pivot, creating a vision and inspiring people to contribute can be difficult at times. Throughout my career, I've had times when everything has just clicked, and other times when I've had to work at it. No single person is the same, and you can embed the best technology; but if you can't lead and bring people together, then at some point failure will appear.
What are some of your biggest lessons learned? 
– As a leader, be as ethical and fair as you can when making decisions that impact other people's careers.
– Perception can be reality – make sure you control your own narrative.
– You have two ears and one mouth; always listen and absorb your surroundings before putting a solution on the table.
– Be very careful you don't let your unconscious bias get in the way of making people decisions; think about the impact on others and everyone deserves a chance.
– As a technologist, understand the business outcome your customer is trying to achieve and what will set them up for success, before you bring technology to the table.
– Build the right relationships and earn trust; show compassion for people's challenges, be kind, and never ever put your own agenda above what's best for the organisation.
What are your top priorities over the next 12 months? 
Technology needs to be an enabler, now more than ever before. We haven't commenced 2021 planning as yet, but some of the trends we'll look closely at is how we mature the way in which we work with data in the workplace, produce insightful analytics and make data-driven decisions. The priority here will be to position technology in a way that impacts this cross-functionally rather than in silos.
As we continue to work in a distributed manner, the 'workplace experience' has to evolve to support new ways of working. So, we're looking at how we bring people together, adopt new forms of collaboration, while keeping an eye on new technology trends that surface. We need to keep people engaged and happy; throwing modern SaaS tools at it won't solve the challenge, so we need to think more strategically.
Additionally, leveraging an API-led way of thinking is a trend that we started to lay the foundations for this year, and one we want to continue to focus on as a priority in 2021. How we integrate systems securely, make information more readily available and digitise how people work will help us scale and grow.
What do you love about the tech industry and what inspires you? 
Technology brings creativity, which I love. The industry has evolved so quickly over the last 20 years and that has given us so many opportunities to add value and enable others. Having an opportunity to scope and build creative experiences is something we're lucky to have in our industry. People inspire me; you need connected and engaged people to seize the moment and get the most out of technology.
I remember countless times when teams have been aligned to a common goal, coming together to build out a solution to solve a problem. You can have the best technology in front of you, but the art of moulding a customer experience comes from people and the experiences created when working on those projects. When you humanise technology for others, you can build a link or a bond between the customer and the solution and that's when you make a true difference. There's nothing like it.
What are your top attributes for being a successful leader?
I put people and teams first. Leadership is about listening to others, involving others in the collective vision and strategy and building a team with a purpose and vision. I enjoy building those necessary components that form part of the DNA of a successful team. Having a business approach to how technology plays a role, understanding the impact technology can or should have and bringing people together are traits that form my leadership style.
My approach has been to understand the business mission and strategy first, listen to stakeholders and understand their needs. Then I've gone away with my team to put together a technology strategy with an operational roadmap to execute on. The link is formed: Business Strategy/Stakeholder Input/Technology Strategy/Technology Roadmap for execution.
What advice would you offer to others looking to travel a similar path? 
Surround yourself with good people and make sure that you're open to learning and be coachable. Be willing to make mistakes; you won't learn unless you do. Experiment with various technologies and there's no need to pick a specific path quickly. I purposely kept my learning broad and wanted to become a generalist as I thought this would provide me with more opportunities. You can read all the books in the world and do as many certifications as you like, but you must make sure you can collaborate, communicate and work with others, while being flexible to change. Being technically brilliant will only get you so far.
What are some of the key factors in your background that have influenced your approach to management/leadership today?
My leadership style and approach changed in 2012 after I was introduced to Jurgen Appelo. His approach to building happy teams, growing morale and leadership philosophies gave me another lens to look through. I attended one of his courses in Sydney and came back to my job with a host of ideas and exercises to experiment with my team. Off the back of that, I read his books and focused on his leadership philosophies. I worked with my leadership group at that time to determine what we wanted to embed and the impact that would have on our team. Since then, I have further invested in people, building purpose and positive sentiment while empowering others to build their own career paths. My approach focuses first and foremost on people; it starts and ends there with plenty in-between. Your people are your foundation – once you get that right, then you have the best possible chance of succeeding.
Along the way, I've had some great leaders that I learned a lot from, and some that I didn't think put people first; but you take the good with the bad and on either side there's a learning opportunity for you.
I understand you're writing a book about Teams and Technology? What's the theme and what's the inspiration for putting pen to paper? 
The book has been in the making since 2018. The book focuses on my career from 2010 through to early 2017. During that time, I had the opportunity to build and lead a team of great individuals. At the time, cloud was the latest trend and we were on a path of disruption in the workplace. I learned a lot, and the team collectively achieved so much during that period.
The book is broken down into chapters that cover that period at a high level. I'm hoping that those who read the book later on may find an interest in a particular area and from there I can continue to share my experiences. At the moment, the book's chapters are: 1. Building Modern Technology Teams in the Digital Age, 2. People, 3. Technology Adoption, 4. Communication & Collaboration in a Digital World, 5. Sentiment and Happiness in the Workplace, 6. Moving beyond the SLA, 7. What Strategy means to me, 8. Raising Workplace Digital IQ through a consulting approach. 9. The Evolution of my Technology Team.
What worries you – or encourages you – about the state of the ICT industry? 
What I'm about to say may not be popular with my peers, but as we progress into the future, I can see our reliance on technology becoming unhealthy. We've progressed so far technologically, and while that creates opportunities and jobs, I worry we will tip the balance and lose some of the art that comes with the human touch. The trade-offs that will need to come down the track with advances in robotics, artificial intelligence, privacy and how that interacts with religion and politics, will be challenges that we'll need to face in the future.
The current pandemic has shown just how reliant we are on technology, and with hot topics like 'the future of work' and how businesses will operate in a post COVID world, these challenges will reinforce how important it is to strike the right balance in terms of investment in technology. Those businesses that for their own reason haven't seen a need to technologically evolve, will need to fast track that now. Therefore, the ICT industry will continue to build and go from strength to strength. Our education system, however, needs to ensure that our curriculum provides the right opportunities and learnings for our children, and that those are reflective and relevant to how our industry is changing and evolving.
Has COVID-19 drastically changed the way you work at Culture Amp? If so, what are the implications for the future? 
At Culture Amp, we were set up technically and supported remote working prior to COVID. We were able to work in a distributed manner overnight; this allowed our business to double down on looking after our people and our customers straight away. Like many businesses, we will be tested by our reliance on the physical workplace in the future, and how we strike that balance across multiple regions. We are based in Australia, USA, and the UK and the approach for our people in each region may need to be slightly different; but we have great people in the positions who will make those calls. So, I feel comfortable with our position and truly believe we will prosper in the future.
What keeps you up at night?
The state of the world. With two young children I worry what the world will look like when they turn 18. This is why working for a business like Culture Amp is important because if we can contribute to making the world a better place, then we're making a difference. COVID has shown us we weren't ready for what hit us earlier in 2020, and the implications will be felt by not only world governments, but by society and possibly future generations. Are people willing to collectively work together to make the world a better place?
What do you do outside of work? What's on your bucket list?
I like to keep fit. I train 6-7 days a week, depending how I feel. I need to pick up the pace on my book writing in the back half of 2020 so that will take up more of my time. I own and run two pop culture websites. www.dccomicsnews.com and www.darkknightnews.com with a small team of people in the USA. We cover pop culture events, interview personalities in the industry and produce content on a daily basis and that keeps me very busy and has also given me some pretty great opportunities. At the moment. I'm exploring the rebuild and re-brand of those sites. That's a task within itself, but it's all fun.
What's your favourite book or author? 
Frank Miller is a great author of graphic novels. Dark Knight Returns. Great story beyond its pop culture roots, more centred on how we deal with our own mortality and how crucial our ability to adapt and evolve while focusing on survival and remaining relevant.
Most recent S2C Storytelling: 
S2C Storytelling with ICT 'transformer' Vladas Leonas
S2C Storytelling with change agent and author Nina Du Thaler
S2C Storytelling with Australian Analytics Leader Dr Alex Antic
S2C Storytelling with 'Champion for Women in Security' Amy Roberts
S2C Storytelling with Aussie CDO Rainer Rhedey
S2C Storytelling with YMCA Victoria Executive Head of Technology Shane Riddle
S2C Storytelling with Heart Foundation CMO Chris Taylor
S2C Storytelling with business influencer Leila Henderson
If you are interested in being a subject for the S2C Storytelling section please do not hesitate to reach out to Jennifer O'Brien at jen@source2create.com.au