S2C Storytelling with 'authentic leader' Therese Chakour-West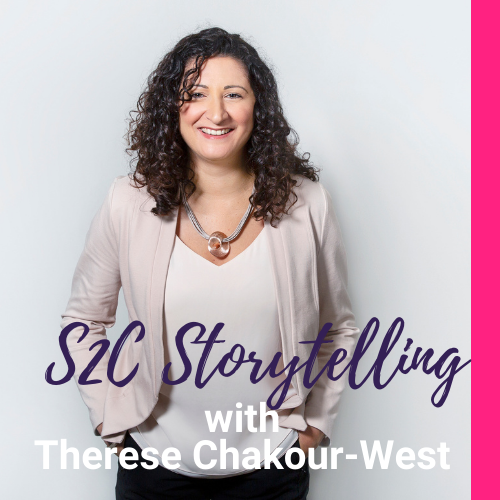 STIHL Australia's Head of IT, Therese Chakour-West loves the catch cry: "You don't need a Master's to be Human." And while she does hold a Master's degree, her leadership style is very people-centric: building genuine relationships, knowing her colleagues at an individual level, and walking alongside them on the journey.
She's also on a mission to "bust the myths" and change the perception that people have about the IT industry – particularly young girls and women.
S2C caught up with Chakour-West to discuss her background and influences, what makes her 'tick' as a successful leader, and her vision for the ICT landscape.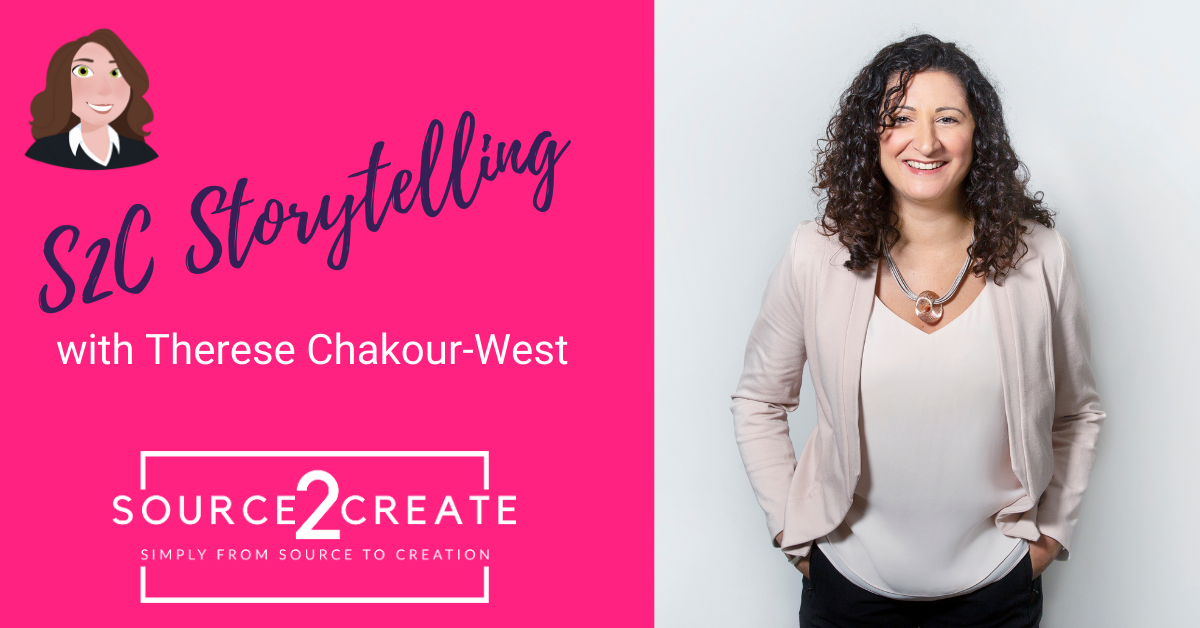 What was your first job? 
Funnily enough, while I was studying at University, I managed to get a receptionist job (one day a week) at a local business called Acumen Business Systems.
After a short stint there, I landed my first real full-time job, which formed part of a co-op program for my third-year of studies. The co-op program involved seeking employment for 12 months in a related field, which ultimately formed part of my qualification.
Through my network, I was approached by a tech company called Datum Management Systems (an Executive Information Systems and Integration consultancy) to join them as a Systems Tester.  After some time in that role, I then assumed the responsibility of Systems Trainer as well, and they subsequently offered me a full-time position and encouraged me to complete my final year of studies part-time. I accepted.
Did you always envision a career in IT?
It couldn't have been further from my mind. I actually enrolled in a Bachelor of Education at the University of Melbourne and completed one year of that Degree before making the decision to transition across to IT.  The IT course was relatively new at the University and they were encouraging students to seriously consider it as a career. So, I did and I've never looked back.
During my final year of part-time studies, a local consulting company advertised for a Systems Consultant at the University and most of my cohort applied. It appealed to me and naturally I applied, and I was the lucky one to get the job. That was a great opportunity for me, as I was literally thrown in the deep end. My boss was responsible for all the Sales & Marketing and I was responsible for all the Pre-Sales, Delivery and Support.
In circumstances like this, you either sink or swim, but I thrived on the challenges presented to me. My boss at the time approached me to join him in a partnership arrangement, but I was young and wanted to travel, and also wanted to spread my wings to gain greater experience before I considered running my own business.
As Head of IT at STIHL Australia, what are your most rewarding tech projects?
In my time at STIHL Australia, there has been no shortage of exciting opportunities and tech projects to sink my teeth into. I have had the privilege to lead the business on a journey of transformation and watched the evolution of the IT maturity levels in the business reach optimisation.
If I had to pick, the tech initiative that stands out for me would have to be the introduction of an award-winning Digital Workplace, which has been the launch pad from which great things have eventuated, especially the democratisation of automation to completely overhaul and streamline our end-to-end Product Launch process nationally.
Without doubt, the most rewarding tech project for me is the one that is widely adopted.  I firmly believe that it's not technology for technology's sake. People need to see the 'what's in it for me' factor, otherwise you will struggle to bring people along on the journey. You need only look at the statistics on failed projects and ask yourself why?  I'm not in this game to just deliver another IT project. I'm not interested in just meeting my KPI's. When a new initiative is brought to life, it's like my baby, and I take it very personally to ensure that it delivers on the business need, and ultimately adds value to the organisation and its people.
You're a role model and speaker about women's issues. You're involved with Vic ICT for Women's Go Girl, Go for IT? What motivates you to get involved? 
I want to bust the myths; change the perception that people have about the IT industry, especially young girls, and, in fact, women in general.
From the outside looking in, the IT industry might look like a place for the male species only, and while there is absolutely a place for the 'techie,' IT offers so much more than that. I have always maintained that in IT, unlike other streams, you have the luxury of being across the entire business and learning about a business' entire landscape – that excites me. I want to share that with the next generation of the female species. Hopefully, my excitement is contagious and even if it inspires just one more female, my job here is done!
You were just named an advisory board member for CIONET. What's your main function? Vision in this role?
CIONET's purpose is to help IT & Digital leaders realise their ambitions by leveraging the biggest global peer community. As an Advisory Board member, my role is quite broad and involves: playing a part in influencing the direction of CIONET community activities; remaining abreast of key trends and exploring areas of focus that could benefit the community; proposing new initiatives and programs for the community; promoting the evolution and importance of the Advisory Board role and contribution of the Digital Leaders to businesses, business partners and the community; and participating in research activities.
My vision is to leverage this global peer network to give back to the community by sharing my own insights into challenges faced and wins achieved, but also taking the opportunity to learn from the global best.
What are your top attributes for being a successful leader?
My favourite catch cry is 'You don't need a Master's to be Human.' And while I do hold a Master's Degree, it's not the qualification that makes me a great leader. It's about knowing my people on an individual level, building genuine relationships and caring about each individual in my team, valuing their integrity as people, and walking alongside them on the journey. This is what separates a good leader from a bad, in my opinion. It's not complicated.  What You See is What you Get (WYSIWYG) with me. Bringing your authentic self to work is also key, because people can smell inauthenticity a mile away.
What are some key factors in your background that have influenced your approach to management/leadership today?
I grew up in a family of strong women role models. My grandmother was a very determined and hard-working Mum of three and despite her hardships after the war living in Cairo, Egypt in the 50's, she went to work to support her family.
My mother, like her, while never completing her education, has always worked alongside my father to support our family and to give me the opportunities in life they never had. When she migrated from Egypt to Australia with her family in the 60's she never shied away from work; from factory floors packing boxes to seam stressing, to the counting house at Myer.
After having her first child, she took a one-and-a-half-year break to raise her daughter, while she also worked from home babysitting other children. After her break, Mum then returned to a role at Tattersalls, working the retail counter. Starting at the bottom, she worked her way up the ranks to become a Branch Manager at one of the largest branches, leading a team of over 25 employees. She then left to pursue her own passion to own her own business. Together, my parents ran three separate businesses in the food and hospitality industry until their retirement in 2010.
So, as I reflect on the learnings of my grandmother and mother, the values they have instilled in me are that work is a gift; never give up and always strive for better. Immersed in my parents' businesses, I grew up observing the way they treated all their employees – like members of our extended family. That's why their employees always treated my parents' businesses like their own.
What advice would you give other women looking to travel a similar path? 
To them I say, WHY NOT?  Why not have it all: an education, a family, and a career. My Mum always said to me 'Therese, If you put your mind to anything, you can achieve it!'
How has your role, as Head of IT, changed since your early years? 
When I won the promotion as Head of IT, my role was very hands-on and operational.  IT was really about keeping the lights on. In my time, I have been instrumental in moving away from a traditional operations focus to getting closer to the customer (both internal and external) to understand gaps and pain points and deliver pivotal value-add solutions.
An exciting part of my role is being involved in the development of the business and IT strategy, proactively identifying emerging trends in technology, and applying the best technology to enable the business to bridge those gaps.
I have also learned the most fundamental lesson of the human element of technology: bringing people along on the journey. Motivating the hearts and minds of our people.
What worries you – or encourages you – about the state of the ICT industry? 
It was only recently that I attended a webinar on Sustainability by Design and was left pondering my responsibility as a Digital Leader. We're all stewards of this beautiful planet entrusted to us. The ICT industry plays a key role in reducing the global carbon footprint, and we still have long way to go. The mammoth scope of the task worries me. I read an article recently about Microsoft's underwater datacentre consisting of 864 servers at a depth of 117 feet, designed to analyse if there would be any economical or environmental impacts by computing from the ocean's seabed. There is much to do, but I think if we all do our bit, we can leave this planet in a better state than when we entered it.
On the other hand, I am encouraged and excited at what's next. I stand here today in 2020 and reflect on how far the industry has come since the days of my first real job in IT. My first mobile phone was literally a brick, and now organisations are leveraging this lightweight handheld pocket device to drive their business. With that in mind, I look forward to what lies ahead for our industry, a future which I can't wait to be a part of.
What do you do outside of work? What's on your bucket list?
On my bucket list, I would love to do a Tour de Vine in France; a cycling tour in the wine regions of France. I would indulge in the delectable local produce and match it with local wines at each destination on the cycling path, while immersing in this beautiful culture and putting into practice my French language skills.
Most recent S2C Storytelling: 
S2C Storytelling with 'digital powerhouse' George Hunt 
S2C Storytelling with 'team builder' Damian Fasciani 
S2C Storytelling with ICT 'transformer' Vladas Leonas
S2C Storytelling with change agent and author Nina Du Thaler
S2C Storytelling with Australian Analytics Leader Dr Alex Antic
S2C Storytelling with 'Champion for Women in Security' Amy Roberts
S2C Storytelling with Aussie CDO Rainer Rhedey
S2C Storytelling with YMCA Victoria Executive Head of Technology Shane Riddle
S2C Storytelling with Heart Foundation CMO Chris Taylor
S2C Storytelling with business influencer Leila Henderson
If you are interested in being a subject for the S2C Storytelling section please do not hesitate to reach out to Jennifer O'Brien at jen@source2create.com.au